The Many Benefits of Living in Staunton, VA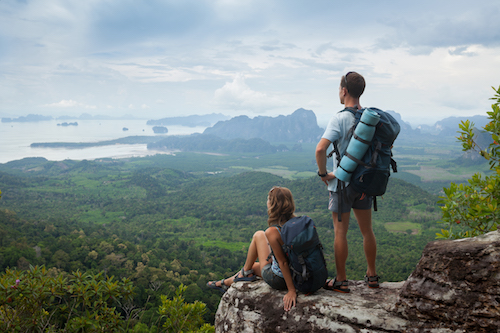 Imagine waking up every morning to a stunning view provided by the Blue Ridge Mountains. That's just one of the reasons people choose to live in Staunton, VA.
And if the mountains don't sell you, the locals will! Southern hospitality is a way of life here. 
Staunton is also home to nationally known and acclaimed author/farm activist Joel Salatin. And its home to world-class entertainment like the Heifetz Institute and the American Shakespeare Center.
ASC's Blackfriar Theater attracts visitors from all over the world. And well it should! The theater is a replica from Shakespeare's time with stunning performances that enthrall audiences.
The Heifetz Institute attracts top young classical musicians from around the world to further their musical education. And the Institute hosts beautiful performances from established world-class classical musicians throughout the year.
Staunton is also part of the Virginia craft beer resurgence with many excellent breweries of our own such as Redbeard Brewing Company, Bedlam Brewing, Seven Arrows Brewing Company, and many more.
If wine is more to your liking, Staunton, VA offers many outstanding vineyards to choose from such as Barren Ridge Vineyards, Veritas Winery & Vineyard, and Bluestone Vineyard. Many of these vineyards host wine events that include live music and food under the stars. 
Downtown Staunton is full of independent businesses that reflect the entrepreneurial spirit of the town. You'll find farm-to-table restaurants like The Shack, Zynodoa, and longtime Staunton restaurant favorites, Mill Street Grill and the Depot Grille.
For a dessert that makes you cry when the gelato is gone, go to Split Banana. They use only sustainable and locally sourced ingredients. And the gelato is absolutely divine.
For outdoor glam, you need only open your door to see the Blue Ridge Mountains. But there are two parks that are in keeping with the rolling hills and quiet beauty of the mountains, Gypsy Hill and Montgomey Hall Parks, treasures in their own right.
Both parks are the places to go to lose yourself for a bit and get rejuvenated!
If you're a history lover, the only question is, where do you start? Certainly, the Woodrow Wilson Presidential Library and Museum is a must. 
For more history, take a walk and look up! All the architecture in the downtown area is extraordinary.  The old National Valley Bank is a must see, as is the R. R. Smith Center for Arts and History.
Walk down to the Wharf District, listed on the National Register of Historic Places, to find restaurants and boutique shops. On Saturdays from May-October, you can enjoy the farmer's market in the Wharf parking lot.
The Frontier Culture Museum is another must see. An outdoor museum that interprets life from communities from the 1600's to 1850, there are interpreters to guide you through a day in the life from farms around the world.
With so much to offer, Staunton offers a thoughtful and meaningful way to live your life.
If you're considering building a home in the Staunton, VA, please contact Virginia Modular Homes 1st. Our home base is in Waynesboro and we've been building superior modular homes here for 40 years.
Not sure what a modular home is? Learn about the many benefits of a factory manufactured home by visiting our website. Find out why this method of home construction is far superior to a stick built home.