Central Virginia: Charlottesville, VA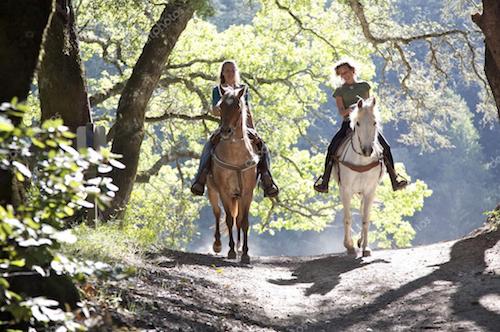 West of Richmond, VA is Charlottesville, known for Thomas Jefferson's tremendous architectural and historical influences. 
Named America's happiest city by the US National Bureau of Economic Research, residents of Charlottesville are passionate about living here.
They point to liberal values, a strong sense of community, sophisticated cultural resources, good food and, of course, the University of Virginia, as some of the reasons they love the area so much.
Although a small city, Charlottesville VA has many of the amenities you'll find from a big city but without the hectic lifestyle.
Only two hours from Washington D.C., C'ville, as it's affectionately known by locals, has many quiet country retreats, horseback riding trails in the beautiful Shenandoah National Park, and a wealth of American history.
Charlottesville has Many Outdoor Activities to Enjoy
You'll also find many places to hike and kayak in the summer. Winter offers skiing and snow tubing. You can also paraglide or take a hot air balloon ride over the beautiful Blue Ridge Mountains.
Both Thomas Jefferson's home, Monticello, and James Monroe's home, Highland, are located in the Charlottesville area, attracting thousands each year.
Jefferson tried in vain to grow grapes in Virginia but failed. Today, however, is a different story. You'll find a growing number of Charlottesville and Albemarle County vineyards in the area. The area boasts the Central Virginia Wine Trail and the Monticello Wine Trail. 
Both have many award-winning wines.
And then there is the beer! Charlottesville and the surrounding area has many micro and craft beer breweries. If you're serious about beer, hit the Brew Ridge Trail and visit breweries like Wild Wolf Brewery and Devil's Backbone Brewing Company.
You'll find a high concentration of independently owned restaurants in the area. The historic downtown mall is the place to find many of these stellar restaurants, as well as wine shops and music.
Home to Dave Matthews of Dave Matthews Band fame, music is a very big deal here, especially at the downtown mall. From street musicians to headliners, good music is everywhere.
The Paramount Theater is located on the outdoor mall and hosts many big name acts from Emmylou Harris to Paula Poundstone. During the summer, Fridays After 5 is a big draw for listening to local bands, and general end-of-the-week fun.
For such a small city, (population less than 50,000) Charlottesville has received national awards and recognition for its high quality of life.Which goes to show, C'ville may be an historic town but it is also a progressive one.
For those seeking a small town community lifestyle with many big city amenities, including cultural diversity, Charlottesville VA is one of the most beautiful and satisfying places on earth to live.
If you're considering building a home in Charlottesville, please give Virginia Modular Homes 1st a call. As an experienced modular homebuilder, we have a superior reputation.
We've built many homes in the Charlottesville, Albemarle County area and know the area, the building codes and regulations very well. 
To learn more about the superior advantages of building a modular home over a stick built home, visit our website.